The Epic Degrassi Reunion From Drake's New the "I'm Upset" Video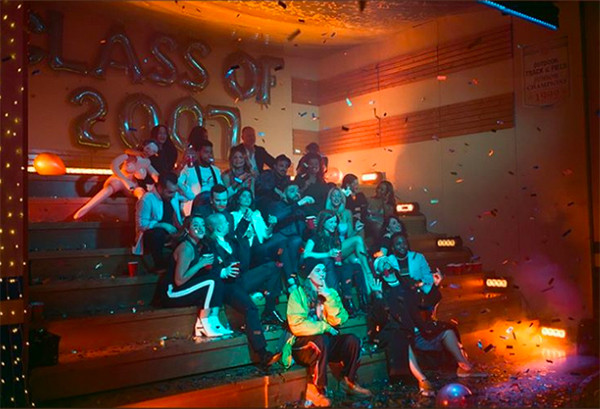 Late June 13, 2018, Drake released the video for his latest single 'I'm Upset'. In the music video, Drake reunites with a number of his former castmates from the Canadian teen drama Degrassi: The Next Generation. Drake Starred on Degrassi: The Next Generation for eight seasons (2001 to 2008).
'I'm Upset Features cameo appearances other Degrassi alumni such as: Stacey Farber, Adamo Ruggiero, Lauren Collins, Jake Epstein, Christina Schmidt, Andrea Lewis, Melissa McIntyre, LinLyn Lue, Stefan Brogen, Ephraim Ellis (being chased down in what we assume is vengeance for shooting Jimmy), Jake Goldsbie, Marc Donato, Dalmar Abuzeid, A.J. Saudin, Miriam McDonald, Cassie Steele, Nina Dobrev, Sarah Barrable-Tishauer, and Paula Brancati. With the additional awesomeness of  Jason Mewes and Kevin Smith reprising their roles of Jay and Silent Bob. 
Check-out the 'I'm Upset' music video below.
Also if you're in the mood for some more Drake + Degrassi action. Check-out Alyak Nomremac's compilation of Drake's best moments from his Degrassi days below.
By: B. Macdougall 24Our Music Contributor.
Copyright Disclaimer Under Section 107 of the Copyright Act 1976, allowance is made for "fair use" for purposes such as criticism, comment, news reporting, teaching, scholarship, and research.