News: An insider's guide to Hong Kong's music scene via Red-Bull Music
Article By: redbull.com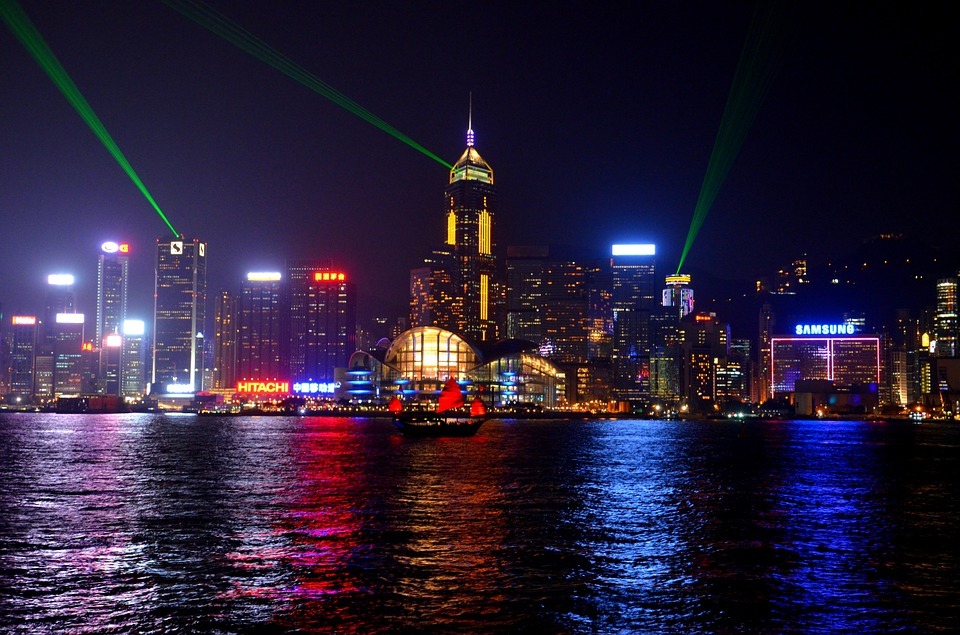 Ten years ago, Hong Kong music was dominated by Cantonese pop and big-name pop stars from overseas, but things are changing. Clockenflap festival founder Justin Sweeting explains how.
Better known for their kung fu films and sharp suits than for their homegrown bands and club DJs, Hong Kong's cultural output has never been synonymous with cutting-edge music scenes. But things are beginning to change in this densely populated territory, which has been a Special Administrative Region of China since 1997. One of the major events driving this musical evolution is Hong Kong's Clockenflap festival.
The festival started out in 2008 as a tiny, 1,500-capacity event and has since gown into one of Hong Kong's biggest cultural happenings, exposing locals to music from outside of their regional sphere and inspiring them to get on with building their own much-needed scenes.
Justin Sweeting, who founded the festival with Mike Hill and Jay Forster, has been well-placed to witness the development of Hong Kong's modern-day music scene over the past 10 years. Traditional pop still abounds, he says, and the region's youngsters are in thrall to the trap scene reverberating in nearby Chengdu, but there's something brewing in Hong Kong too. We spoke to Sweeting to find out more.
Back in 2008, did the thought of setting up a festival in Hong Kong seem like a crazy idea?
Absolutely. Everyone told us we were crazy to even think about doing something like Clockenflap. From the concept to the name, the mantra we kept hearing back then was: 'this will never work'. They said we'd never be able to build up an interested audience here and create an event that appealed to both locals and expats, and that Hong Kong just wasn't interested in a music and arts festival of this ilk. We knew we couldn't be the only ones who wanted this, though.
What major challenges did you have to overcome?
Hong Kong is historically a place of commerce, a trading port, known more for commercial rather than creative endeavours. So there wasn't a process or legacy for how to actually go about doing something like this. Ultimately that has meant we've had to continuously break new ground, both with the authorities, so we can hold the event responsibly, as well as marketing to a public that doesn't have any prior festival experience and hasn't been exposed to this sort of thing before.
What was Hong Kong's music scene like 10 years ago?
It was dominated by Cantopop [Cantonese pop music] and major media. The independent scenes are still developing now, so back then it was even more nascent and disparate, and split between small niche pockets with no real focus.
What were the main problems?
From the grassroots level up there hasn't been an infrastructure to support artist growth. So Hong Kong has lacked venues of various sizes, artist education, media support, an audience that understands the importance of paying a fair ticket price for shows. It can be traced back to how creative pursuits in general are taught and appreciated at local schools. These aren't quick fix issues and they require long-term policies to change. Plus Hong Kong is an expensive city to live in, so it's difficult for local artists to dedicate the necessary time to their art when there simply wasn't any money in the scene.
How has this changed over the past decade?
Various pieces of the puzzle have started to fill in. Clockenflap is just one of the rungs on the ladder and the encouraging thing is there are more people doing more things now, and that's just what Hong Kong needs. We have more promoters, more venue options, more access to a broader spectrum of music, increased local media interest and a public that is more educated than it was, and is more used to paying for tickets to shows. Crucially, at the centre of all this are the artists. A few of them are, step by step, reaching new levels, which in turn opens the door for new generations of acts to come through. There are more local artists than ever who can genuinely pull a ticket-paying crowd. There's even a festival, now in its third year, by Wow + Flutter, that focuses on purely local acts. Ten years ago, Clockenflap wouldn't have been able to put local independent artists on the main stages as late as we were able to last year. For us, that's really exciting.
Which Hong Kong acts are you most excited about?
My Little Airport. To me, they are the shining lights of what Hong Kong's independent scene can be, because their sound, and all that they are, is so uniquely of this city. Supper Moment. These are the current torchbearers taking independent music to a mainstream local audience. ANWIYCTI (A New World If You Can Take It) are the leading local post-rock group. They recently toured Europe and were selected for a slot at Iceland Airwaves. GDJYBare a band with roots in math rock whose sound is both technical and accessibly pop. Fotan Laiki. Along with YoungQueenz, they're part of a new wave of hip-hop acts doing interesting and original things here. NYPDare, like fellow local act David Boring, part of a new breed of bands giving me hope for the future. They sound, look and feel authentic through-and-through, and there's a vitality and tension in their music.
Source: https://www.redbull.com/int-en/an-expert-guide-to-hong-kong-modern-music-scene
Copyright Disclaimer Under Section 107 of the Copyright Act 1976, allowance is made for "fair use" for purposes such as criticism, comment, news reporting, teaching, scholarship, and research.