Vol. 11: A Week of Pop Evolution
Hey guys, and welcome to this week's musical roundup! This week is entirely dedicated to new releases and transformative albums that have revolutionized the sound of today's most prominent pop artists.
First on the docket is former Disney queen and pop radio songstress, Selena Gomez. Selena has already spent the most part of the past couple years attempting to revamp her sound and ditch her former-Disney persona. In doing so, she's released her newest singles, Bad Liar and now, Fetish. Fetish is something entirely new for Gomez, crossing lyrical boundaries and musical horizons she hadn't dared to before. The song is a sultry, sexy track that paints the picture of a man incapable of letting her go, incapable of being without her both physically and emotionally. This single reflects a new Gomez – a more confident, mature Selena. The track, featuring rap artist, Gucci Mane, has fans wondering what's in store for the singer's much anticipated new album.
Another artist undergoing a major sound 'overhaul,' is none other than Katy Perry. The pop artist, who rose to fame with her singles I Kissed a Girl and Hot and Cold, has now opted for an entirely new vibe and sound. Perry released a new track this year, entitled Bon Appetit featuring rap group, Migos, that already sent fans into a frenzy.  The single was a blend of both hip-hop and electronic, producing a sound unlike anything Perry had released prior. The song was infectious, comprised of an extremely catchy chorus, punchy pop beat and a well-executed rap verse. The singer's newest release, Swish Swish featuring Nicki Minaj, followed suit.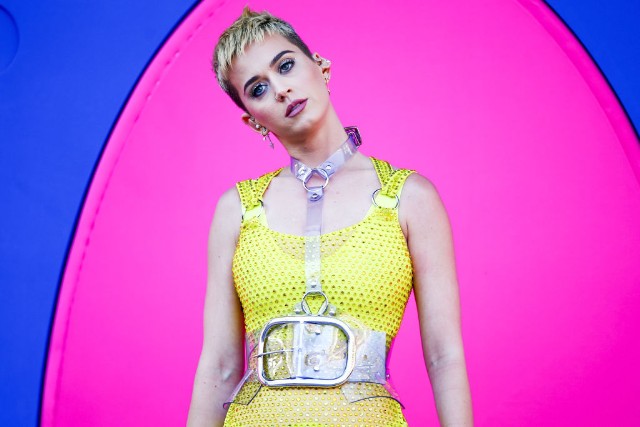 This newest track followed the same musical equation: a repetitive, almost trance-like chorus, pieced together by Minaj's rapped verse. This single was a female anthem, a song inspired by her ongoing feud with her esteemed colleague, Taylor Swift. The song was supposed to serve as a response to the criticism she's received from Swift in the past; Swish Swish was an effective musical mantra  urging listeners to fight back in the face of adversity. This week, the track has reached the number one spot on the Billboard Dance Club Charts, racking up Perry's 18th single to reach this position. She has officially surpassed Mariah Carey, who had held a record of 17 number one Club singles.
This has been this week's roundup!
How are you enjoying Selena's new sound? Have you listened to Fetish? What do you think?
Sound off below!